Educational institutions are becoming increasingly interested in content marketing.
Do you want to know why educational institutions like Byju's, White Hat Junior, Coursera, Upgrad, and Unacademy, as well as most universities and schools, use content marketing strategies to grow their businesses?
Why do educational institutions need content marketing strategies, and what are the benefits of content marketing strategies for educational institutions? Moreover, how can content marketing be utilized to increase enrollment, visibility, and reputation?
Various forms of content marketing have been around for some time in the education industry, but why are they becoming increasingly popular?
The answers to these questions and many more are waiting to be explored in this article.
Well, the answer is simple but critical: content marketing strategies can have a big impact on your institute's figurehead and, ultimately, its success.
Content marketing strategies give educational institutions the chance to solve a number of problems, like getting more students to sign up or making their brand more well-known. Educational institutions are more likely to reach their goals if they use content to attract new students and keep their current ones interested.
Let's take a look and discover why content marketing is such a crucial part of educational marketing. In this blog, we'll talk about how effective content marketing strategies can help educational institutions solve their biggest problems.
Introduction to content marketing?
Content marketing strategies for educational institutes is an effective way to engage students, inform educators, and build awareness for educational objectives. Through the use of persuasive blog posts, videos, articles, and social media activities, educational institutes can reach a larger audience and promote their goals. With the right strategy and tools, educational institutes can effectively communicate their message and build a powerful online presence.
Are you an educational institute looking to leverage content marketing strategies to reach your target goal?
Knowing who your target audience is before getting started can be a game-changer for your strategy.
Here are 8 tips for defining your target audience in content marketing strategies for educational institutes: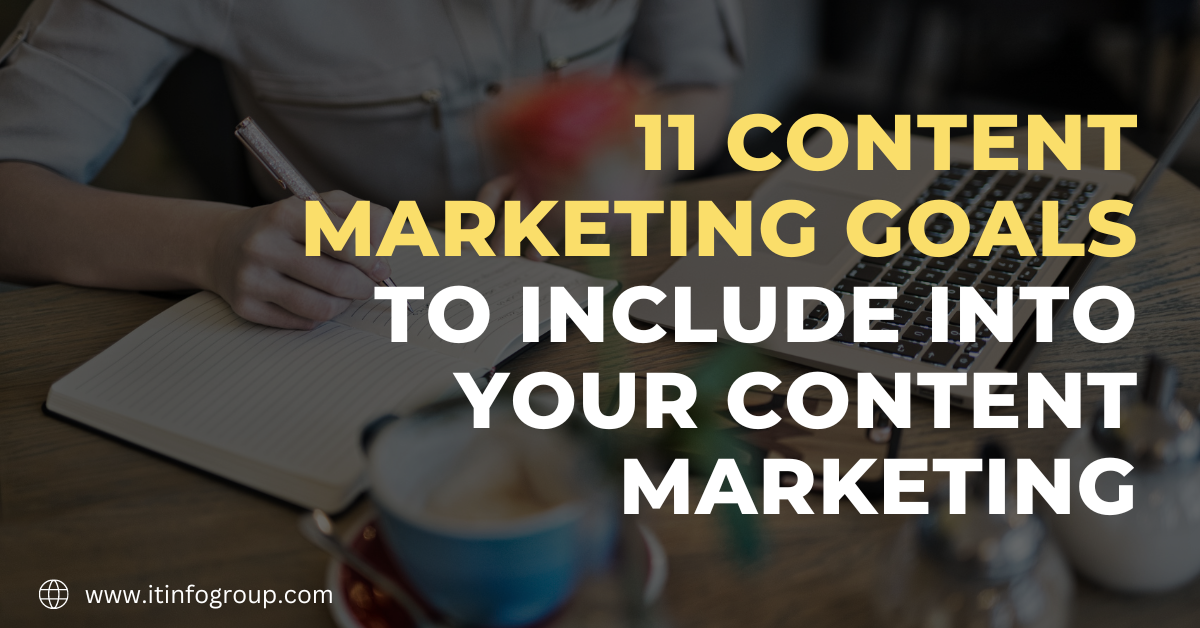 1. Identify Your School Type:
Are you a two-year community college? A four-year university? A specialized tech school? Knowing which type of school you are can help you narrow down potential target audience options.
2. Know Your Location:
Where are your learners located? Are you serving a local community or city, a particular state, or a region? Knowing the geographic areas of your learners will help you create more targeted content.
3. Parents of Prospective Students:
Parents are very likely to be involved in making decisions when it comes to their children's education. They are motivated by finding a school or educational institute that provides their child with the best educational experience available, so providing content and information that helps inform their decision is key.
4. Current Students:
Current students should be kept updated and informed of any changes, developments and opportunities the educational institute has to offer them. Content can include news, study tips, student life hacks and advice for getting the most out of the educational experience.
For current students, it's important for educational institutes to show them the value of their learning experience. Content should focus on student achievements, educational resources, career advice, course curriculum, and fun activities.
5. Prospective Students:
When marketing to potential students, educational institutes need to provide them with the necessary information to help them make informed decisions. Content should be focused on student life, course offerings, educational philosophy, and accommodations.
6. Government and Other Regulatory Bodies:
Being able to keep government and other regulatory authorities informed with regards to the educational institute is incredibly important. Content should be tailored to provide information about the school to such bodies and provide factual, research-driven evidence of its accomplishments and progress.
7. Employers:
Highlight the Skills Gained at Your Institute: Potential employers of your graduates need to know how your school's educational approach has prepared them for success. Content marketers should create content that speaks to the specific skills gained from attending your institution, and highlight the value that graduates can bring to the workplace.
8. Teachers:
Highlight the Skills Gained at Your Institute: Current and prospective teachers are the cornerstone of any educational institute. Content marketing should be tailored to help them stay up to date on the latest educational trends, teaching techniques and more, as well as provide research information on subjects and courses relevant to your school.
9. Prospective Education Leaders:
Showcase Your School's Impact: Prospective students who are interested in pursuing higher education as a career will be interested in hearing success stories from education leaders. Content marketers need to showcase the positive impact your school has had in the industry, and be sure to provide information that communicates the benefits of attending your establishment.
10. Use Appropriate Channels:
It is important to identify the best channels or platforms to publish or promote your educational content. Depending on your target audience, this may include your website, blog, or social media platforms such as Twitter, Facebook and YouTube. Choosing the right channels and platforms to promote your educational content is key to ensuring that your content reaches the right people.
11. Utilize Social Media:
Take advantage of social media platforms to reach out to a large number of prospects. Identify which platforms are the most popular with your target audience and create accounts for them. Optimize your social media pages with relevant information, share relevant content and keep track of user engagement.
Here are 6 must-have content strategies that every educational institute should consider:
For educational institutes, the internet can be a powerful source of increasing visibility, engagement, and overall success. To make the most of it, it's essential to develop a content strategy that will work best in terms of both quality and execution.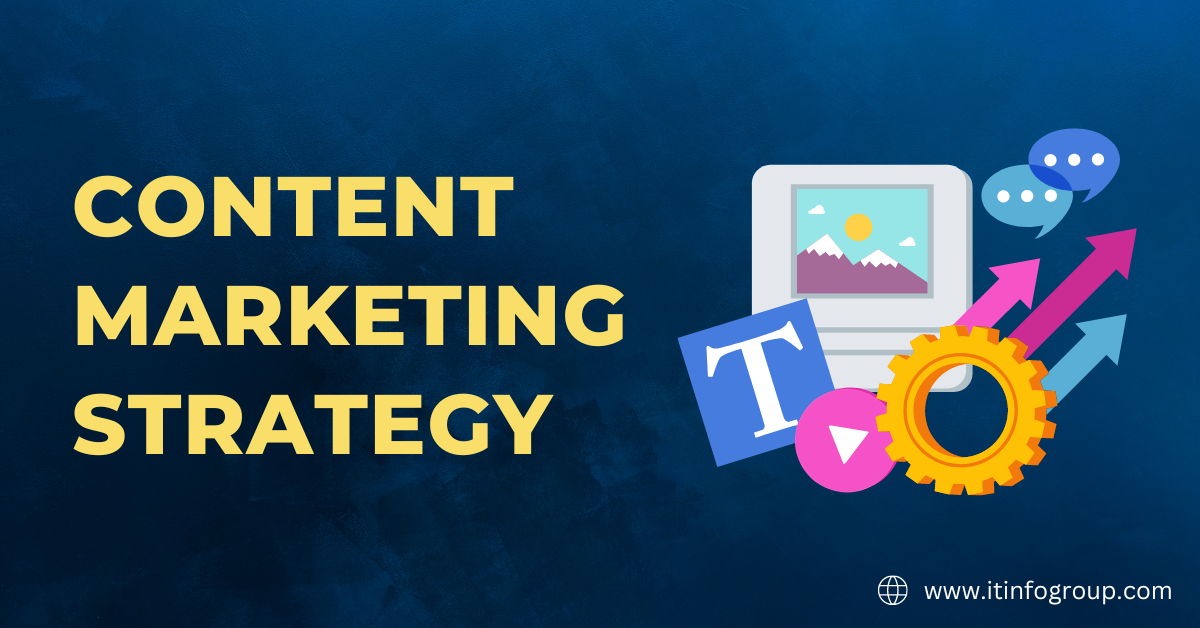 1. Start with Content Audit:
Content audits act as an essential first step in assessing what kind of content the educational institute already has and how it can be enhanced. A content audit not only reveals the current state of the content but also sets the stage for creating an effective strategy.
2. Leverage Social Media:
Social media is a great way to spread the word, build relationships with students, current, and potential, and engage other stakeholders in the education sector. It also allows educational institutes to create unique content that will stand out in the news feeds and be shared.
3. Focus on Visuals:
When it comes to content creation, visuals play a vital role in maximizing engagement. Educational institutes should consider creating videos, infographics, and other graphics that instantly grab the attention of viewers, are visually appealing, and help explain complex topics in a simple way.
4. Get Creative with Videos:
Creating videos for content can be a powerful tool for educational institutes. Ranging from tutorials to interviews, as well as story-telling to live streaming, videos can capture the attention of students and establish the institute as an authority in its niche.
5. Try Different Content Formats:
Varying the content format can keep the content fresh and interesting. From infographics to podcasts and webinars to quizzes, educational institutes should explore different formats to create engaging content experiences.
6. Develop content pillars:
Content pillars act as building blocks of your content strategy. They include sub-topics related to your institute's services, educational material or blog content, or anything else you might use to create content that resonates with your audience. Content pillars help to create a consistent and unified experience for your audience.
10 Ways Educational Institutes Can Create Engaging Content
Creating engaging content for Educational Institutes isn't just about delivering relevant and informative material – it's about getting students (and staff!) to click, explore, and maybe even have some fun! Fortunately, there are plenty of ways to do this. Here are 10 ideas Educational Institutes can use to create compelling content:
1. Video Tutorials:
Short videos are a great way to both teach and entertain. Provide tutorials and digital product overviews to educate students on topics related to your institute.
2. Infographics:
Use infographics to present complex information in an easy-to-understand format. Or, you can also surprise students with fun facts in a visually-appealing way.
3. Featured Interviews:
Whether it's one of your students, an alumni, or a professor, featured interviews are a great way to tell the story of your institute's successes.
4. Success Stories:
Share the stories of how your students achieved their goals after attending your institute – this will inspire other students and show them what's possible!
5. Product/Service Reviews:
Let students know how you measure up. Ask a student or professor to review your institute's offerings in an entertaining and informative way.
6. Industry Top 10s:
Let your institute shine by showing off the top 10 accomplishments of your faculty members, your best students, and other notable accomplishments in your industry.
7. Calendar Events:
Communicate upcoming events and new classes with direct calendar events that can be viewed on the go.
8. Virtual Tours:
Show off your institute's buildings, grounds, and features in a virtual tour that can be viewed from any device.
9. Behind the Scenes:
Pull back the curtain and let students, past and present, have a glimpse at what's going on behind the scenes.
10. Fun Challenges:
Drive engagement and competition by issuing challenges to students. Have them post pictures or videos of their attempts, rate the entries, and share the best ones.
Creating engaging content for Educational Institutes isn't difficult once you get the hang of it. Let these 10 ideas be the starting point for your institute's content creation plan. Your students and staff will be sure to thank you for it!
10 Reasons Why Educational Institutes Should Invest in Content Promotions
Education is one of the most important aspects of an individual's life and it has a great influence on their future. Therefore, it is essential that educational institutes should invest in content promotions in order to boost their visibility and reach greater audiences. Here are 10 reasons why educational institutes should consider investing in content promotions:
1. Showcase expertise:
Content promotions give educational institutes an opportunity to showcase their expertise to potential students and other stakeholders in the educational system. By providing informative content, educational institutes can demonstrate their unique knowledge and approaches to their students.
2. Share stories:
Content promotions provide the perfect platform for educational institutes to tell their stories of success and growth. This allows them to communicate the value of their services to potential students, alumni and parents.
3. Increase visibility:
Content promotions are a great way to drive more traffic to an educational institute's website. In turn, increased visibility helps to attract more potential students.
4. Boost credibility:
Educational institutes that use content promotions to showcase their expertise and build trust with potential students can drastically improve their credibility and trustworthiness.
5. Improve search engine rankings:
Content promotions can help educational institutes to improve their ranking in search engine results, which will enhance visibility and lead to more potential students.
6. Reach the influencers:
Through content promotions, educational institutes can reach out to the influencers and opinion leaders in the educational sector and build relationships with them. This can help to establish the institute's presence in the industry.
7. Encourage enrollment:
Content promotions are a great way to encourage potential students to enroll in a particular educational institute. Content that is informative and persuasive can be used to persuade students to pursue an educational program.
8. Connect with alumni groups:
Content promotions can help educational institutes to reach out to alumni groups and encourage their involvement in the institute. Alumni involvement can help to create a strong community around the institute and increase engagement levels.
9. Build relationships:
Content promotions can be used to build relationships with potential students, alumni and other members. This helps to create a sense of connection between the institute and its students.
10. Enhance student experience:
Content promotions can be used to inform potential students about the institute's services and offerings, which can enhance their overall experience as students. This can lead to greater satisfaction and loyalty in the long run.
By investing in content promotions, educational institutes can gain an advantage over their competitors and reach greater success. Content promotions can be used to communicate the institute's value, build relationships and strengthen their presence in the educational sector.
Top 5 Ways Educational Institutes Can Analyze and Improve their Content
Today's educational institutes need to make sure they stay ahead of the game when it comes to content delivery. No matter the type of educational material they deliver, they need to keep the content fresh and engaging. That's why it's important to regularly analyze and improve your content to make sure it's as effective as possible. Let's dive into five strategies educational institutes can use to help ensure their content meets the mark.
1. Understand Your Audience:
The most successful educational institutes take the time to understand the needs and interests of their target market. The more you know about the people you are creating content for, the easier it will be to tailor your content for maximum effectiveness.
2. Monitor Performance:
Any meaningful improvement starts with establishing a baseline. Regularly monitoring the performance of your content can give you valuable insights into what is working and what needs to be changed.
3. Test Your Content:
Even if you think you are creating the best content possible, there are no guarantees that it will produce the desired results. A/B testing your content can help you understand what content is resonating with your target audience.
4. Get Feedback:
Don't be afraid to ask your target market what they think of your content. Asking for input can give you key insights into how to tweak content to better fit the needs of your target audience.
5. Seek Outside Help:
If you're feeling overwhelmed by the task of analyzing and improving your content, don't be afraid to seek out help from an outside source. Whether it's a content specialist or a professional consultant, getting help from an outside source can be incredibly helpful in identifying areas of improvement.
Analyzing and improving your content can be a daunting task, but taking the time to make sure you are delivering engaging and effective content is essential. By making it an ongoing process and utilizing the strategies outlined above, you can set yourself on the path to creating successful educational content.
Ways ITInfo Digital Marketing Agency Can Help Educational Institutes
1. Website Development:
Digital marketing agencies like ITInfo Digital can create and develop a stunning website for educational institutes. This website is designed and developed keeping in mind the institute's target audience. It should also be easy to navigate, optimized for search engines and responsible for any device.
2. PPC or Pay Per Click Advertising:
A digital marketing agency can boost the visibility and also generate leads for institutions by using PPC or Pay Per Click Advertising.
3. SEO or Search Engine Optimization:
Agencies have a team of SEO experts that can optimize the website in order to improve its search rankings and attract more organic traffic.
4. Content Creation:
Agencies can create, develop and distribute content that educates, informs and entertains the target audience.
5. Email Marketing:
Email list is a great way to get in touch with the prospective students, staff, parents and more. A digital marketing agency can create and manage an effective email campaign to ensure that it reaches out to the right people.
6. Social Media Management:
Social media can be a great platform for institutions to stay engaged with their target audience and build brand awareness. Agencies can help in planning and executing the social media strategy.
7. Google My Business:
ITInfo Digital can help the institute to register and manage a Google My Business profile and make sure that it is properly optimized.
8. Crisis Management:
Digital marketing agencies can be very helpful when it comes to dealing with online reputation and/or crisis. They can work on developing a strategy to deal with such situations.
Conclusion
Having a digital marketing agency (ITInfo Digital) by the side will help institutions with their different marketing requirements. Using the above mentioned strategies, the agencies can help in boosting visibility and reach of the institute, stay updated with the current trends and trends in the educational sector, optimal utilization of the resources and to drive maximum ROI.